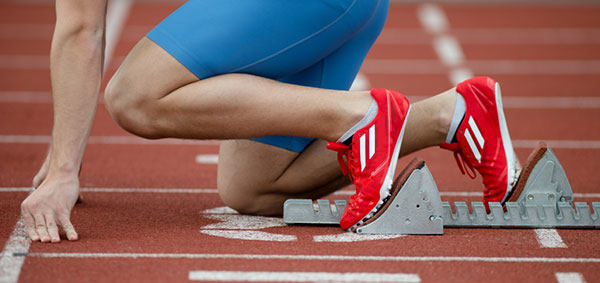 Later this week we will commence our series of posts on blogger outreach to delve deeper into some of the key subjects outlined in our recent ebook, "The Best Practice Guide for Effective Blogger Outreach". We will also be bringing it to life with a series of short videos with bloggers, PR professionals and their clients, so watch out for those.
Putting first things first.
It is true for just about anything in life that you need to understand where you are going and what success looks like. As the recently deceased late, great Stephen Covey put it in the second of his 7 habits, "begin with the end in mind". Of course, Stephen was referring to the deeply important character values that determine your life goals. Blogger outreach is nothing like as grand, but the same principle applies – identify where you want to get to in order to determine how you get there.
Blogger outreach can be considered as a form of public relations and in this context the public relations industry has long since established why setting tangible objectives is important. As long ago as last century (1999), the Institute for Public Relations (IPR) set out "Guidelines for Setting Measurable Public Relations Objectives". A paper by, amongst others, Katie Paine and James Grunig, starts by stating:
"Measurable objectives in public relations do two things:
1 They facilitate and support business objectives, thus demonstrating that PR activities support the business or performance goals and are thereby 'strategic'; and
2 They enable PR practitioners to show they have achieved what they set out to achieve, and thereby demonstrate accountability"
All very sensible and important.  As good a start as this was way back in 1999, since then the public relations industry has suffered on two counts:
Firstly, a complete failure to implement meaningful measurement metrics. The industry standard of Advertising Value Equivalents (AVE's) has stuck, but as pretty much everyone now recognises, it is horribly flawed. (More on that whole subject later in the series).
Secondly, the world has changed since 1999 and public relations has changed with it. The reasons stated above for creating objectives still stand, but how PR is implemented has changed dramatically with the increasing prevalence of digital channels and social media in particular.
The industry is now moving to address these issues with AVE's being denounced and a recognition of the importance of embracing digital channels, of which blogger outreach is clearly a part. One organisation which is leading the charge in both of these areas is AMEC, the international association for the measurement and evaluation of communication, Forth Metrics being an associate member.
AMEC supports some fabulous cross-industry collaboration, particularly in relation to setting social media measurement standards. In relation to objective setting, they have also established the "Valid Metrics Framework"  which is becoming widely adopted as a methodology for setting objectives and measuring against them and it could easily be applied to blogger outreach. For anyone looking to set detailed objectives it is well worth investing the time to set this up. It is explained HERE in detail, but in simple terms it creates a matrix which details the following:
1 The public relations activity – blogger outreach, influencer engagement, etc;
2 The intermediary effect – what metrics are important in the blogger's dissemination of the message – reach, engagement, impressions, etc; and
3 The target audience effect – what metrics are important in the actions of the audience of the blogger – web traffic, downloads, actual sales, etc.
These effects are then segmented across the continuum of the marketing funnel from 'awareness' at one end to 'action' at the other. If all of this sounds complicated, it's not, and there are sample matrices that are pre-populated with options for what you could use as metrics for setting your objectives against.
This is an excellent model that I have no doubt will develop further in its sophistication and application. However, I am sure that there are many organisations out there who struggle with its implementation due to the modern day strains on that most precious of resources – time!
So in our next post we will take you through a very simple, practical methodology for easily setting objectives for a digital campaign.
But remember, whether it is the personal determination to win an Olympic gold medal or the business objective to develop a brand, imprint that goal in your brain and don't forget it.
[ebook 2]